Tips for Selling Your Home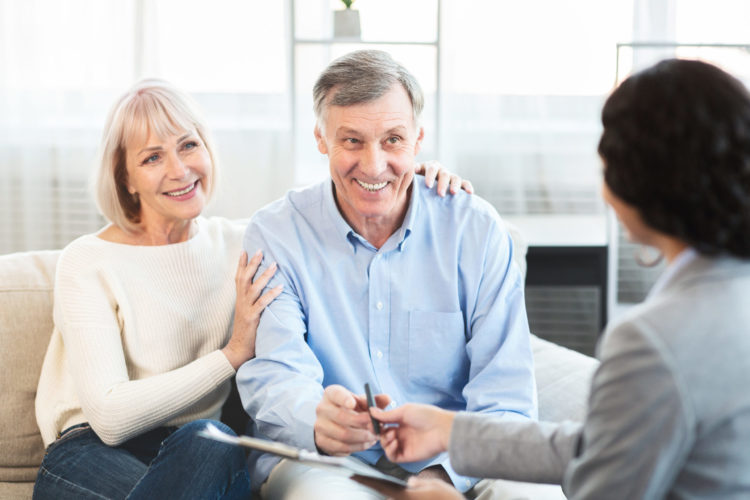 As you prepare for retirement, you may be thinking about selling your home. Do you find yourself overwhelmed with maintenance, notice you have multiple unused rooms in your house or realize that you struggle to pay your monthly household costs? Selling your house can help alleviate these struggles and get you on the right track for a simpler lifestyle. Learn some tips on how you can sell your home and make a profit.
5 Tips for Selling Your Home
Now that you're sure it's time to sell your house, here are five tips you can follow to set yourself up for success.
Create a Timeline. An easy way to stay organized when planning to move into a new place is to create a timeline and follow it step by step. Your timeline can include key dates, notes and any contact information related to the sale of your home.
Organize and Declutter. When moving to a new place, you will likely have to downsize your belongings before you make the move. A good way to approach downsizing is to go through each room systematically and organize items you no longer need or want. You will also want to review the floor plan of your new home to determine how much furniture you will be able to bring with you.
Get Financial Advice. Before you put your home on the market, it is a good idea to seek out financial advice. It's important you understand the financial and tax guidelines associated with your house before you sell. A professional could offer you valuable insight.
Hire a Professional. Selling your home is a big task, so make sure you seek out the right professional to help you. An experienced realtor or professional moving company that specializes in working with senior adults can make the task less stressful.
Invest in Home Repairs and Renovations. A great way to increase the value of your home is by investing in home repairs and renovations. While renovations may seem costly or time-consuming, they often increase the value of a home by more than the cost of the repairs. Think about what renovations might be more attractive to a potential buyer and consider implementing them. This could also help you to list your home at a higher selling price.
How to Make a Profit on Your Home
Here are three additional ways you can increase your profit when selling your home.
Create a Home Inventory. A lot of buyers will be looking for homes that are move-in ready. You should keep a record that details your home's maintenance records, floor plans and any other warranty-related documents.
Touch Up Your Landscaping. This is an easy way to enhance the appearance of your home. By simply maintaining your lawn and making sure your outdoor areas are clean and organized, you can help boost your home's appeal to potential buyers.
Create an Organized Atmosphere. By having your home organized and clean, you will give potential buyers the impression that the home has been well maintained. You can do this by simply making the beds, dusting and tidying up main areas such as the living room and kitchen. Limit the amount of furniture and remove excess items from closets. This assures home buyers that there will be plenty of space for their belongings.
Find Your New Home at Advent Christian Village
At Advent Christian Village, we offer our members a variety of living options to fit their individualized needs. We're redefining senior living in Dowling Park, Florida, from independent living to assisted living, you're sure to find your new home with us. Contact us today to learn more about our senior living options.